I find her online by accident. Who knows what I was researching, but when her website loads onto my screen I think I found it: Carla Funk…writer, reader, glutton for joy. Suddenly I feel like I am staring at exactly who I want to be. Every click leads to something beautiful and funny and real and satiating and lyrical. I pause just long enough to open another window and order Gloryland, her latest poetry book, from the library.
I message Carla right away and tell her how much I love her. It's forward of me, I know, and perhaps even a little annoying (barging in through Facebook's back-door), but I have an ulterior motive. Wonderscape 2017 is approaching and I wonder if maybe, just maybe, she'll be in Saskatchewan that weekend, and might she possibly consider attending the retreat? For free, of course! I type out my awkward flattery and wait.
Surprisingly, she replies. She is kind and courteous but happens to be busy that weekend. Flying off to New York for some writerly thing.
Ah, yes. Of course. New York.
I now feel silly that I thought she might come to Wonderscape and we would meet and she would share all her writing secrets and we would be best friends forever.
Gloryland arrives a few days later. My intuition about her is confirmed. Usually poetry volumes like this leave me disoriented and confused. Hers is different. It's full of earthy, grounded writing. Humble in a fleshy, joyful sort of way. I keep it on  my lamp-stand and nibble on a poem or two, every night, as a bed-time snack.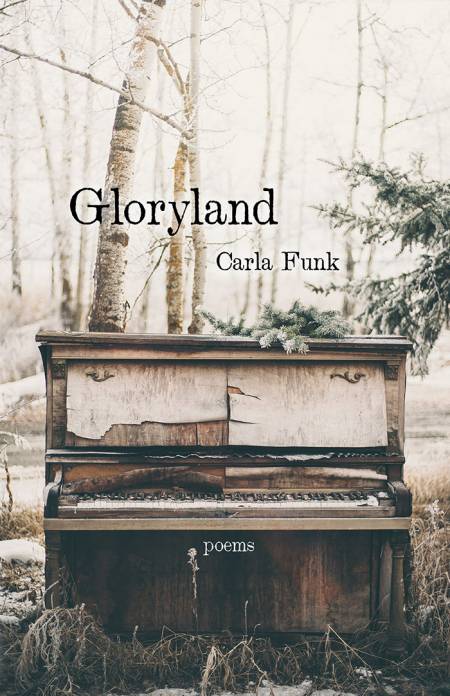 *Note: If you know Carla, can you put in a good word for me? Or convince her to come to Wonderscape next year? Canada isn't that big… she lives on Vancouver Island and her last name is Funk. Which is practically Friesen, for goodness' sake.
This post should have been a part of wordy-things I'm loving but I forgot. Which is okay. Carla deserves a post of her own.